If you have ever enjoyed the scent of a flower, a spice, a herb, a plant, then you have experienced aromatic qualities of essential oils. Essential oils give plants their distinctive smell.  They protect the plant and play a role in pollination. Essential oils can be used for a wide range of emotional nd physical applications. They can be used as asingle oil or in a blend depending on the desired benefit. I chose to team up with DoTerra Essential Oils because I felt they were right for me – my gut instinct, my intuition, whatever it was led me to these oils. DoTerra was founded in 2008 with the mission of sharing therapeutic-grade essential oils with the world and make them a standard of quality that could be used safely.  They have partnerships with their growers, giving back to them and leaning from them rather than being the big corporate that comes in takes over.  DoTerra have their Healing Hands Foundation that gives to communities so they can be self-reliant and free from disease and poverty. All of this plus the oils being of high-grade quality all resonated with me so became part of the DoTerra Wellness Team.  DoTerra means "Gift of the Earth" and the oils are certainly that.
How to use DoTerra Essential Oils
I use my oils in a number of ways at home and work.
Diffuse them in an aromatic diffuser

I add water and a few drops of the desired essential oil depending on the benefit I am looking for. This leaves the room smelling nice plus promotes healing.

Mix them in a spray bottle

I add Epsom salts, a few drops of the desired essential oil and fill the botte with distilled water. The Epsom salts mixes with the oil so all ingredients will blend.

Add them to the laundry
Use them as cleaning products, so much nicer than chemical products
Add them to cooking

Chocolate Peppermint Balls
Wild Orange Coconut Rough
Lemon Water (makes sure the water container is glass, not plastic)

Apply them to reflex points on your feet before bed and upon waking
Blend them with fractionated coconut oil and massage into your body, on your temples around your neck
Add them to a bath
Add them to a non-scented moisturiser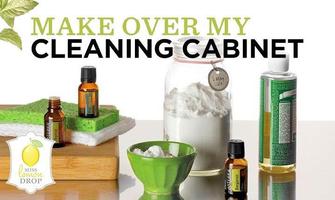 https://www.mydoterra.com/kaceygriggs/#/
To purchase products
To join DoTerra and save on purchases
To find tips on healthy living
To find tips on how to make your own personal care items
To find recipes